9 Questions To Ask Yourself And One Common Mistake You Need To Stop Making
8 min read
I was visiting a friend when I received a crushing blow delivered via text. My phone buzzed in my pocket, and I ignored it. A minute later the phone started playing "Free", which at the time was the ringtone I downloaded. I silenced Zach Brown Band singing, as I simultaneously pulled my phone out to shoot a quick glance at the caller I.D. It was my aunt Christy. It wasn't that abnormal for her to call me, she's like a mother to me, so she was probably just thinking about me and wondering what I was up to. Skipping the call I asked to be excused while I pulled up my text messages to see what I had ignored earlier. Yup, Christy. The few words I read from her text crushed my soul, as my heart sank deep into the pit of my stomach. Instantly, I felt as though I was sweating on the inside; that clammy, sickened feeling that rides the wave of anxiety before it crashes on the sandy shores of personal despair.
It was the end of the world, as I knew it (TEOTWAWKI). I read that text more than two years ago. The hurt and the pain have passed, as is common. But my life will never be the same.
We all have moments like this, sometimes the moments last a short period, sometimes they last a lifetime. That is life, and life is… good.
How Do We Find Good In So Much Bad?
The world seems to be coming apart at the seams, as the stitches of decency and kindness are splitting apart from society; from a historical view the threats and dangers against freedom as well as our communities may not be much different in type, but they do appear to be increasing in intensity and persistency.
There is a lot of definitive talk about an economic collapse, be it a collapse of the dollar, a tumbling of WallStreet or the crumbling of Main Street. There are warnings from the Pentagon of North Korea tinkering around with ballistic missiles that go boom with the intent to shut the grid down.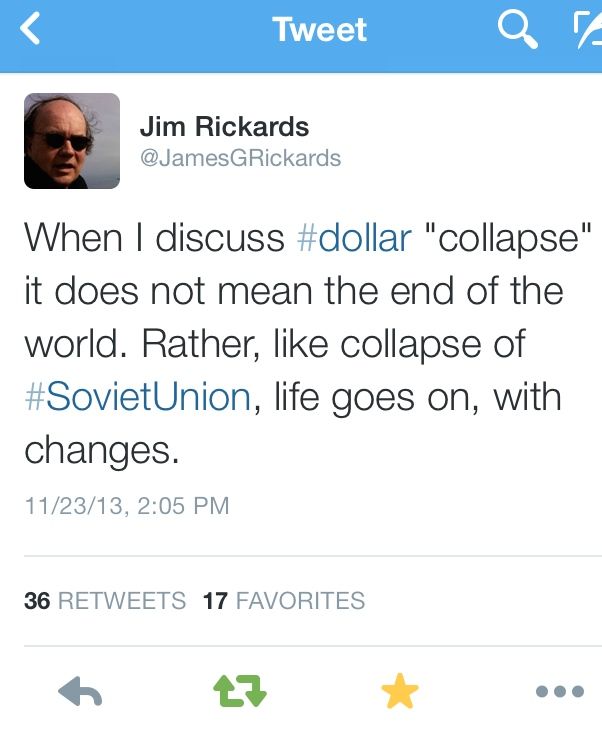 Jim Rickards speaks heavily on the topic of a collapsing dollar, and is a voice of credibility from 35 years of experience on Wall Street, which he has used to aid the U.S. national security community and the U.S. Department of Defense. Rickards message is genuine and has substantial points about the U.S. dollar being vulnerable to attack from foreign governments through accumulation of gold and establishment of a new global currency. Yet, Rickards finds himself needing to clarify his message to those that hear something a little more extreme than what he intends.
There is no doubt that there are significant challenges to the freedoms and American lifestyle, yet we cannot forget that challenges similarly threatened America in times past. It is scary to hear and read conversations about the future with negativity and pessimism permeating. It has been comforting to see so many American's prioritizing their pantries with extra emergency food, water and other supplies. I believe there are virtuous reasons to prepare and there are mere reasons to prepare. I hope we prepare because of the correct principle's of preparation.
History teaches us that recessions, depressions and collapses occur time and again. Countries lose their currencies. Societies lose their virtue. And individuals lose their liberties. Smart men learn from their mistakes, while wise men learn from the mistakes of others. We have never seen the end of the world; ironically it would be impossible to witness such a thing, unless that is how we define death.
I encourage you to be mindful that life has always found a way to "keep on keeping on". I am concerned that too many good people are preparing out of fear of losing the conveniences of American lifestyles, and are missing the value and peace that is at the core of preparedness. Television shows highlight extreme preparations that influence others to make rash decisions that risk the overall well-being of a family or individual. Some have become entrenched in debt and have lost their trust in their fellow man.
History Repeats Itself
It is estimated that more than 80% of emergency food storage is used to supplement groceries during the loss of employment. Most of us are stocking up, piling up and saving up for the loss of a country, or at least the loss of liberty as penned by the Founding Fathers. Natural disasters have increased in quantity and intensity. and as population expands further along American coastlines more cities and homes are devastated costing billions of dollars in reparations. A little extra food and water in our pantries reduces emotional anxiety and helps aid in the collective relief efforts. But these things are not new, we have known, and seen a variety of disasters at home and abroad our entire lives. History is laden with challenges and set backs.
While Rome was not built in a day, it is also true that Rome did not fall in a day. Director and Editor for Ancient History Encyclopedia Joshua J. Mark tells us "at it's height, the Roman Empire, was the most extensive political and social structure in western civilization". Rome fell.
Babylon is the most well known city of ancient Mesopotamia with a "reputation as a great seat of culture and learning and the form of a code of law that predates the Mosaic Law, and for the Hanging Gardens of Babylon, which were man-made terraces of flora and fauna, watered by machinery, were cited by Herodotus as one of the Seven Wonders of the World." Babylon the Great fell.
A few years ago, many Americans became enthralled with the Mayan calendar and it's end-of-the-world predictions. There are currently 88 theories attempting to explain the Classic Maya Collapse, none have been universally accepted but one fact remains. Maya fell.
U.S. Historical Depressions & Recessions
Looking at some of the most dramatic depressions and recessions in the United States takes us back to the Panic of 1797 and steadily from there we learn that there was also the
Depression of 1807
Depression of 1815-1821
Depression of 1920-1921
The Great Depression
Recession of 1973-1975
Recession of the early 1980's
Recession of 2007
It is staggering to look at the historical backdrop of war that has occurred. What is at stake today is no higher than it was in times past, but what is concerning is that societal patterns of behavior of collapse may be what we are repeating today.
Virtus et Veritas
Virtus is latin for virtue and veritas means verity (truth), but it is a little more than that. Veritas comes from the Old French word "verite" and from there we find the latin version "veritas", which both are to say "truth, sincerity, loyalty".  As for virtue, that grows from the Old French "vertu" and there we find the latin version "virtus", which is to say "moral strength, manliness, valor, excellence, worth". Interestingly, vir the root of virtue means "a man, a hero".
Virtue defined today is to say "conformity of one's life and conduct to moral and ethical principles, uprightness".
Truth defined today is to say "the true or actual state of a matter", but verity is slightly different, verity plants itself more on the character side of a man or better said a hero.
Verity defined today is to say "the state or quality of being true in accordance with fact or reality; something that is true, as a [correct] principle, belief, idea or statement."
Asking questions has always helped me to identify correct principle and formulate veritable statements. What are some good questions that can be asked about the State of America today given the understanding of Virtus et Veritas? Here is what we know: The heroic man (or woman) is attuned to reality and things that are true and thus conforms his life to moral and ethical principles of uprightness.
Truth is synonymous with light, while darkness is synonymous with lies. But society seemingly struggles to correlate  virtue with truth. We debate, contend and argue with our government leaders, our city councils, our neighbors and even our friends and our families over reasons why we are struggling as a nation and as a society. Are we discussing the leaves of our problems and branches of our challenges while ignoring the root of the matter? Worthy are the vigilant debates of right and wrong, but I believe we will never come to a solution until we can learn truth with virtue.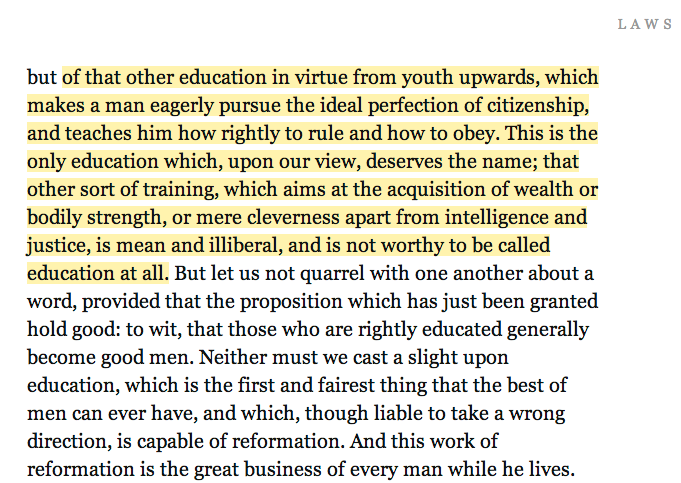 Asking Questions
So what if the world comes to an end?
What if the world continues on?
What if America loses it's liberty?
What if America retains it's liberty?
What is my part?
Should I stock pile supplies for a collapse?
Should I prepare and organize for the principle of preparedness?
Why am I preparing?
Preparing is virtuous, but am I?
Obviously, I cannot answer these questions for you, but I can hope that you answer them similarly as Virtus and Veritas would require.
I believe we are a good people. I believe people generally prefer to be responsible and veritable. I am not blind to the natural tendency to selfishness, nor am I ignorant to the dangers and threats to society and the great nation we are. I am in deep thought about these words from a few of our Founding Fathers and other great men.
"Our Constitution was made only for a moral and religious people. It is wholly inadequate to the government of any other." – John Adams

"Only a virtuous people are capable of freedom." Benjamin Franklin

"Human rights can only be assured among a virtuous people" – George Washington

"Without virtue happiness cannot be." – Thomas Jefferson

"To suppose that any form of government will secure liberty or happiness without any virtue in the people, is a chimerical idea" –  James Madison

"Virtue, morality and religion, this is the armor my friend, and this alone that renders us invincible. These are the tactics we should study, if we lose these we are conquered and fallen… so long as our manners and our principles remain sound, there is no danger." – Patrick Henry

"The diminution of public virtue is usually attended with that of public happiness, and the public liberty will not long survive the total extinction of morals" – Thomas Paine

"Unless virtue guides us our choice must be wrong" – William Penn

"The life of a nation is secure only while the nation is honest, truthful and virtuous." – Fredrick Douglas

"Today it would be progress if everyone would stop talking of values. Instead, let us talk, as our Founding Fathers did about virtues." George Will
The biggest mistake we might be making has more to do with what we are becoming rather than what are buying.