Why We Must Filter Our Water
4 min read
Botanist John Muir carried no bottled water when he hiked 1,000 miles through the wilderness from Indiana to Florida. Instead, the 29-year-old drank from streams, lakes and an occasional bayou to quench his thirst and lived to write about it.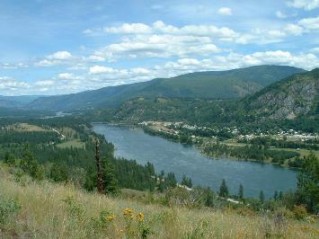 Muir knew nothing of filtering chromium, lead, mercury or chlorine from water. In fact, his greatest concern when slurping from a watering hole was whether he dared the snakes or alligators lurking nearby. It was 1867 and our penchant for pouring poisons into the environment hadn't yet caught up to us.
This month, 146 years after Muir wrote how he "enjoyed to the utmost the blessing of pure cold water" while meandering through the South, West Virginians were warned to not even wash their clothes in Charleston's poisoned water.
The 7,000-gallon coal-processing chemical spill into the Elk River is merely the latest in a growing number of catastrophes to contaminate vast amounts of our precious, dwindling freshwater supply.
Officials only learned of the spill when residents began calling in complaints about a strong licorice-type smell in the air, according to a recent CBS News report.
So, for those who rely on their public utilities to test their water for contaminants, consider this from the news report:
"West Virginia American Water, which supplies 300,000 people with water in the central part of the state, said it would not have detected the chemical because utilities don't test for it. Before the spill, no standards existed for measuring the chemical, 4-methylcyclohexane methanol, in water, the utility said."
When I called Hilary Ohm, owner of Highwater Filters, a Colville, Wash., water-filter supplier, about choosing a water filter, she told me public utilities generally only test for the most common and easiest-to-detect contaminants.
Municipal water reports, by law, must be made available to the public. Sometimes these reports are mailed annually to customers. At a minimum, reports must be publicly posted.
Even though a utility's water meets government standards, homeowners should still have their water tested for other contaminants and check with their water supplier to learn what chemicals are being added.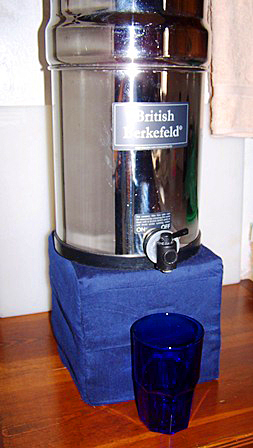 "In order to determine the best filtering device, people should get their water tested," Hilary said. "These reports can be very revealing."
Besides chlorine and fluoride, a community water system may also add chloramines as disinfectants to the water. In this case, purchase a water filter that is certified to remove chloramines, as well as chlorine and trihalomethanes (a carcinogenic by-product of chlorination).
Even those of us who rely on a deep, drilled well for water should have the water tested for arsenic, metals, methane and other contaminants. The Environmental Protection Agency now recommends testing well water twice a year.
And, while the well water may be clean, it can be contaminated on the way to your faucet. Many homes built before 1998 have lead pipes that can corrode into drinking water, particularly hazardous to pregnant women.
Remember, many contaminants are tasteless, odorless and colorless, such as trihalomethanes or PCB's, both known as dangerous carcinogens. Taste is not an indicator of purity or safety. The public can check with the EPA to learn about contaminants in a specific area.
Find out about the use of chemicals in your area. Groundwater in agricultural areas, for instance, is subject to contamination from pesticide, herbicide and fertilizer runoff.
Be aware of the industry in your area. During the past decade, for example, hydraulic fracturing (fracking) has come under fire as a possible pollution source as humans try to squeeze every last drop of fuel from the ground.
"Once you know what's in your water, you can buy the right filter for your needs," Hilary said.
The most popular home water filters on Highwater Filters' website – carbon and ion exchange – are reliable and available in many styles to suit individual tastes. Instead of buying many different filters, it is more cost-effective to buy one filter certified to remove the widest range of contaminants.
Of the carbon filters, there are loose granular activated carbon and solid carbon block filters. Distillers are more costly, but do produce clean, purified water from murky sources. Reverse osmosis also is effective, Hilary said, although the system wastes water and is bulky.
Depending on what's in the water, a shower filter also may be desired. Many contaminants, such as chlorine, are absorbed through the skin or inhaled as in a hot shower.
For a well or a spring-type water system, an inexpensive 10 to 15 micron pre-filter under the kitchen sink, before the line to the filter, will save the drinking water filter cartridge life. This pre-filter will capture the larger sediment particles and prevent premature clogging.
Replace filter cartridges according to the manufacturer's guidelines, generally every six months to a year with normal use.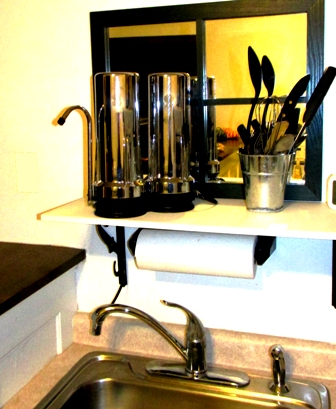 If this sounds like an unnecessary bother, consider that many poisons are cumulative. A lifetime of drinking treated tap water could cause irreparable harm to the heart, bladder, kidneys and reproductive organs.
"It's unfortunate that we need to worry about contaminants in our water," Hilary said, "but the reality is that most water in our environment is vulnerable in some way."
Hilary said it is relatively easy to treat most water to make it fit to drink. It is also a lot cheaper and safer to filter your drinking water than hauling bottled water, which is still unregulated and packaged in potentially harmful plastics, from the store.
"By filtering water with a reliable system, you can provide your family a better sense of security," Hilary said. "Eliminating the unknown risks is worth every penny you invest to rid your drinking water of unwanted contaminants."
To learn more about Highwater Filters products, visit the site and Hilary's Highwater Marks blog.