Pumpkins for Food Storage – How and Why?
5 min read
Upon learning that pumpkins are a staple in my garden, the common reaction is "Oh neat! For jack-o-lanterns?" Then frowns only follow when I say 'no.' Only few brave souls will then ask "then why do you grow them?"  Society is so far out of touch that most people can't imagine off the top of their head why someone would want to grow pumpkins if not for the Halloween decoration of carved pumpkins.
Why indeed?
Pumpkins are very versatile in their uses for cooking, most parts are edible, including the fleshy shell, the seeds, the leaves, and even the flowers. Even green immature pumpkins can be eaten like zucchini or summer squash. They are extremely high in beta-carotene, B vitamins (including folate), and vitamin C. Pumpkin also contain a nice energy boosting combination of carbohydrates and sugar. As a food source pumpkins are invaluable and have earned a valid spot in your homestead or survival garden.
They are a fairly hardy plant that once planted require very little maintenance, other than regular water (unless you are lacking in bees, then hand pollination of the flowers is a must). Of course, the type of pumpkin plants I grow are a "sugar pie pumpkin", more suitable to pie making than the varieties typically used for jack-0-lanterns. They are smaller than store bought pumpkins and have more meat on them than the Halloween variety and of course they are more sweet. They also are great for smoothies and canning.
What else can you do with pumpkin besides pie?
Aside from turning the seeds into toasted high protein snacks, you can make pumpkin soup, pumpkin butter, pumpkin pancakes, pumpkin bread, pumpkin smoothies, use pumpkin as filling for pasta, you can also bread and fry the pumpkin flowers (of course this means less fruit on the plant) or you can roast pumpkins and eat them like you would a butternut squash. I would also like to note here that pumpkin puree added to dog food is not only good for them, it seems to settle their digestion system. I have used it for years to treat diarrhea. Real sugar pie pumpkins do however, make the best pumpkin pies and they also work best for most of the above applications.
How to store pumpkin?
I am going to start this section off by assuming everyone knows that they can buy canned pumpkin and stick in their food storage, if growing it is not a desired option. Just remember that with store bought pumpkin certain substitutes are frequently allowed and even encouraged to improve cost effectiveness – store bought canned pumpkin could be made up of several different types of winter squash with very little actual pumpkin and they don't have to disclose it. Please note, there is no GMO pumpkin seed currently being sold – so don't worry about that.
There are also plenty of "do it yourself" methods that us homesteaders like to fall back on, like canning, dehydrating, freeze drying and freezing! Dehydrating and freeze drying pumpkin will result in the longest storage time without loosing nutrients, canning will give you a combination of several years of storage time and convenience, freezing will give you lots of convenience but shorter storage time that is dependent on a power supply.
Click on this video below to see how to can pumpkin at home!
Recommended Canning Equipment
– Pressure Canner
– Wide Mouth Pint Sized Canning Jars, Rings and Lids
– Steamer Basket
– Lid Lifter
– Jar Lifter 
*Safety First*
Think safety when planning to preserve pumpkins. Pumpkin is a low acid vegetable and requires special attention to preparation and processing. Use excellent sanitation in handling the fresh or preserved pumpkin.  Do not let cut pumpkin sit out at room temperature for more than 2 hours during preparation prior to preserving.  There are no properly researched procedures to recommend for home canning of pumpkin butters, purees or pickled pumpkin products such as salsas, chutneys and relishes; recipes like this you try should be served immediately or stored under refrigeration at all times.
Dehydrating Pumpkin
Recommended Dehydrating Equipment
– Excalibur Dehydrator
– Stick Blender 
– Parchment Paper
– Food Processor
The standard dehydrating instructions for pumpkins from USDA are as follows: Wash, peel, and remove fibers and seeds from pumpkin flesh. Cut into small, thin strips no more than one-inch wide by 1/8-inch thick. Blanch strips over steam for 3 minutes and dip briefly in cold water to stop the blanching action.  There is no need to cool to room temperature prior to drying. Drain excess moisture. Dry the strips in an electric dehydrator until brittle.
TIP: Pumpkin also makes excellent dried vegetable leather. Purée cooked pumpkin and strain. Add honey and spices, and then dry on a home food dehydrator tray.
The way I dehydrate pumpkin is this: I wash, remove the fibers (gut the pumpkin), steam it until tender all the way through, then off the peel.
Puree the pumpkin with a stick blender or food processor then spread it on to a dehydrator tray 1/8 to 1/4 inch thick using plastic wrap or parchment paper to line the tray.
Dehydrate pumpkin at 120 degrees for a day or two. I look to reach and overshoot the fruit leather stage and continue dehydrating until I reach the crispy stage.
Next, I remove the pumpkin, break it up into flakes and add it to a food processor. I then pulse the pumpkin in the food processor until it processes down to a granular powder.
This powder makes efficient use of storage space, can be easily re-hydrated as pumpkin puree to make pie, baby food, can be added directly to sweet dough or bread for pumpkin rolls and bread, and it can be added directly to smoothies for great pumpkin smoothies.
Roasting and Drying Pumpkin Seed
Instructions on drying and roasting pumpkin seeds from USDA are as follows: Drying seeds and roasting seeds are two different processes. To dry, carefully wash pumpkin seeds to remove the clinging fibrous pumpkin tissue. Pumpkin seeds can be dried in the sun, in an electric dehydrator at 115-120°F for 1 to 2 hours, or in an oven on a very low, warm temperature only, for 3 to 4 hours. Stir them frequently to avoid scorching. Dried seeds should not be stored with any moisture left in them.
To roast the seeds, take dried pumpkin seeds, toss with oil and/or salt and roast in a preheated oven at 250°F for 10 to 15 minutes.
The only tweak I make to the above instructions is that I like to soak my pumpkin seeds in salt water prior to drying so that I have a nice salted snack. Or you can air dry them and save them for seed for next year. Regardless of how to choose to enjoy your pumpkin seed keep in mind it is a nice protein rich, heart healthy snack.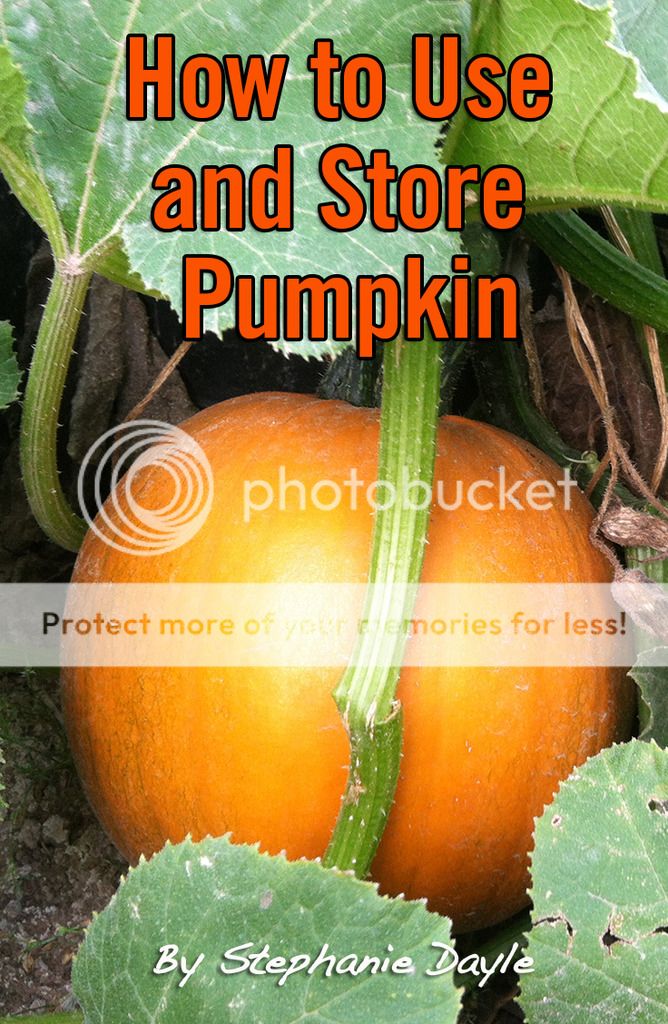 Please note: There are many articles on the internet on processing pumpkin, any similarities are merely coincidental. 
 Click here to follow me on facebook for more prepping tips
 Click here to visit my personal site, The Home Front
sdSDas
This article first appeared on American Preppers Network and may be copied under the following creative commons license.  ALL links, author attribution, and images including the CC logo must remain intact.