Sustainability: A Prepper's Lifestyle
4 min read
By Bobby Akart, Author and Founder of Freedom Preppers
Prepping is a mindset, a lifestyle. Like most aspects of your life, it comes down to making choices. First and foremost, you have to get your head in the right place. It requires that you block out criticism and the perceptions of others. It requires that you give up your reliance on certain comforts and the conveniences metropolitan living provides. To be a committed prepper, you have to get your head in the right place. You have to commit to independence, self sufficiency and self reliance. Are you mentally prepared to lead a life of sustainability?
The answer is very personal to each of us. As I have written before, a committed prepper chooses a self-sustainable, preparedness lifestyle by taking the best of homesteading, survivalist training and sustainable living and incorporates them into a well-organized preparedness plan.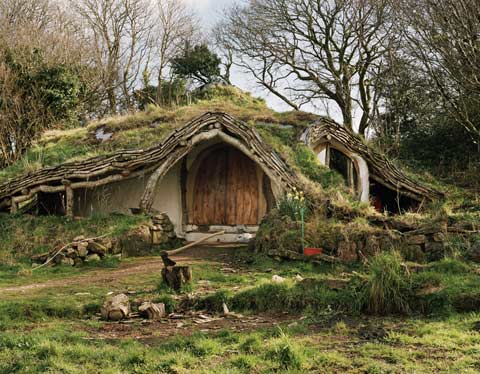 What is sustainable living?
Most people have seen news stories about sustainable living and are not sure exactly what the term means. At its most basic, sustainable living means living a lifestyle that uses as few resources as possible. For environmentalists, the goal is to cause the least amount of environmental damage for future generations to deal with. For the Prepper, it is a necessary result of living off the grid or in a post-SHTF world. There are several aspects to sustainable living to consider.
In terms of housing, sustainable homes are built in such a way that they use non-renewable resources, do not require much energy to run and cause little or no damage to the surrounding environment. From the environmental perspective, many homeowners pursue sustainable living by making their homes as low energy as possible, typically by using materials produced in an environmentally friendly manner and focusing on energy savings. For the committed prepper, a sustainable home can be operated with little or no energy from the power grid, is protected from damaging natural disasters, and can be defended in a worst case scenario.
Sustainable living must necessarily include a reliance on off grid energy sources – solar, wind, alternative water and perhaps geothermal energy. For some, the goal is for these energy sources to be renewable in order to protect the planet from more conventional alternatives like coal, nuclear and fossil fuels. They are trying to reduce their carbon footprint and leave as little impact on the environment as possible. The prepper recognizes that in a grid down scenario caused by any number of collapse events including cyber attack, electromagnetic pulse or coronal mass ejections, off grid energy sources will be your only options.
Finally, your diet plays a role in sustainable living. Focus on foods that are at the base of the food chain. Think vegetarian. A vegetarian lifestyle is best suited to sustainable living because it requires the fewest resources to produce and causes the least amount of environmental damage. By growing your food organically, meaning without the use of chemicals such as pesticides or herbicides that can cause health problems, you will be protecting the environment. More importantly for preppers, you will be learning how to produce food without these man-made tools that will be unavailable to you after a collapse event. Get together with your neighbors and grow produce in your yards or a community garden. You don't have to tell them that you are a prepper. But you will teach them to become self-reliant so you are not faced with the decision of whether to feed them or not after TEOTWAWKI.
By now, I think you get the point of this article. Sustainable living is a matter of perspective. For some, it involves living as lightly on the Earth as possible, using very few resources for the purposes leaving the environment as untouched as possible.
For preppers, we know that sustainable living is a required survival skill because one day, we may not have a choice.
Bobby is the best-selling author of the epic series of  novels entitled The Boston Brahmin Series. Political suspense collides with  post-apocalyptic thriller fiction as nine Bostonians whose lineage dates back to  the American Revolution navigate the societal and economic collapse of America.  Can The Loyal Nine save the republic while protecting the interests of their
mysterious benefactors — The Boston Brahmin?
Learn more at  www.TheBostonBrahmin.com.
Because you never know when the day before … is the day before.
Prepare for tomorrow.
~ by Bobby Akart, Contributing writer to the American Preppers Network and Amazon best selling author of  The Boston Brahmin Series , Seeds of Liberty
and  Evil, Meet Opportunity
.
For more information, visit FreedomPreppers.com,  BobbyAkart.com
and TheBostonBrahmin.com
Follow us on Twitter: @FreedomPreppers and @BobbyAkart
Follow us on Facebook: FreedomPreppers and BobbyAkart